$26 million biorefinery expansion fuels jobs, grain demand
South Burnett Times
June 27, 2017 9:38am
A $26 MILLION expansion of a Dalby ethanol bio refinery will generate 50 jobs and potentially boost demand for Darling Downs sorghum.
Minister for State Development Anthony Lynham said the Palaszczuk Government was providing an incentive package to accelerate the expansion by plant owners, United Petroleum.
"This is great news for local jobs and for local growers," he said.
"Our biofutures revolution will create high-value jobs and investment in regional Queensland and expanding markets for our rural producers.
"That's why the Palaszczuk Government is is pumping $20m into our futures industry plan, with a vision to develop goal a $1 billion sustainable and export-oriented industrial biotechnology and bioproducts sector by 2025."
United Petroleum's Dalby bio-refinery already produces 76 million litres of ethanol a year from locally-grown sorghum.
The plant also produces animal feed products and syrup.
The expansion will boost biofuel production capacity by 24 million litres to 100 million litres a year.
Dr Lynham said United Petroleum was also starting scientific studies to boost sales of its animal feed product.
"The biorefinery is already the largest customer for red sorghum growers on the Darling Downs, and this expansion also has the potential to increase their market," he said.
RELATED: Jet fuel, plastics and jobs: Revolution for Darling Downs
"Our funding and support for biorefinery projects will create jobs of the future in regional Queensland by primarily using renewable feedstocks to create biofuel and other bioproducts.
"Queensland is leading Australia's biofutures revolution with our advance Queensland biofutures 10-year roadmap and action plan."
The proposed expansion at Australia's first grain-to-ethanol facility is part of multi-million dollar investment in 21st century biofutures plants that could generate more than 330 jobs in regional Queensland.
Last week Premier Annastascia Palaszczuk was in the United States at the world's largest biotechnology event – BIO 2017 – to promote Queensland as a prime investment destination.
She announced that US biotechnology company Amyris would build a biorefinery in a Queensland sugarcane region, creating 70 jobs.
Amyris aims to produce 23,000 tonnes a year of a sugar cane-based ingredient called farnesene used in bio-products including cosmetic emollients, fragrances, fuels, solvents, lubricants and nutraceuticals.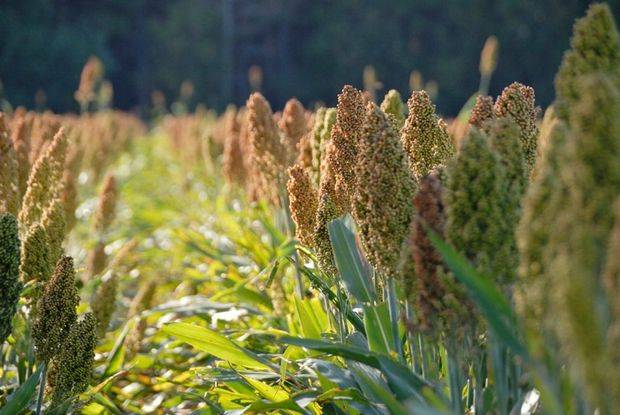 (Photo credit South Burnett Times) View article online