New service centre pumps jobs into Gunalda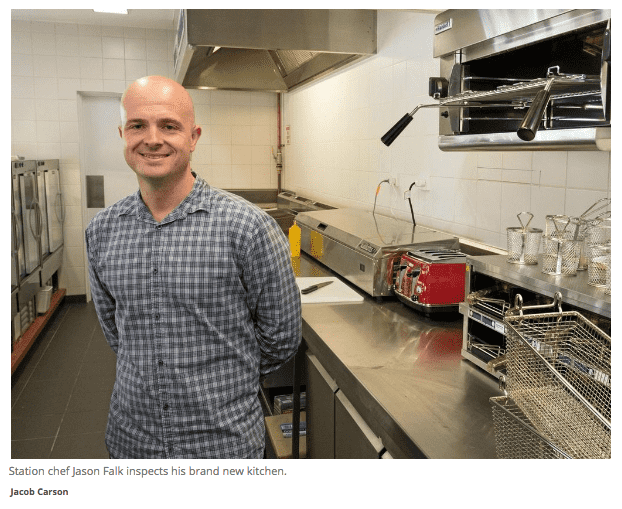 ARTHUR GORRIE, The Gympie Times
December 21, 2016 7:20am
A NEW truck stop service station at Gunalda has the potential to double or treble the economy of Gunalda and greatly increase employment prospects for people living in the area.
United Petroleum workers were in the near-frantic last stages of preparation yesterday for a planned "soft opening" of the new servo today.
Marketing manager Andrew English said the opening was part of a pre-Christmas project which had them all on their toes, with three new servos (including Gunalda's) opening in eastern Australia.
The service station's fuel sales will be largely automated, but associated food, coffee, grocery and other services will employ an anticipated 25 people, most full-time but with some casual.
Console operators will also serve customers coffee and hot food from the brand new kitchen, run by chef Jason Falk, with his own crew of assistants and kitchen hands.
"The food operation will employ a lot of people back of house in the kitchen, as well as front of house staff, including waiters and waitresses.
"And there are cleaners and a host of others.
"All these jobs need to be done," he said.
"We're very excited about it.
"We've been planning this for 12 months and it's been a big job."
The big servo and truck stop is a mini-city, with special provision for access on and off a busy Bruce Hwy to Gympie's north.
"It's a 25,000sqm site and the building itself is 14,000sqm," he said.